MGA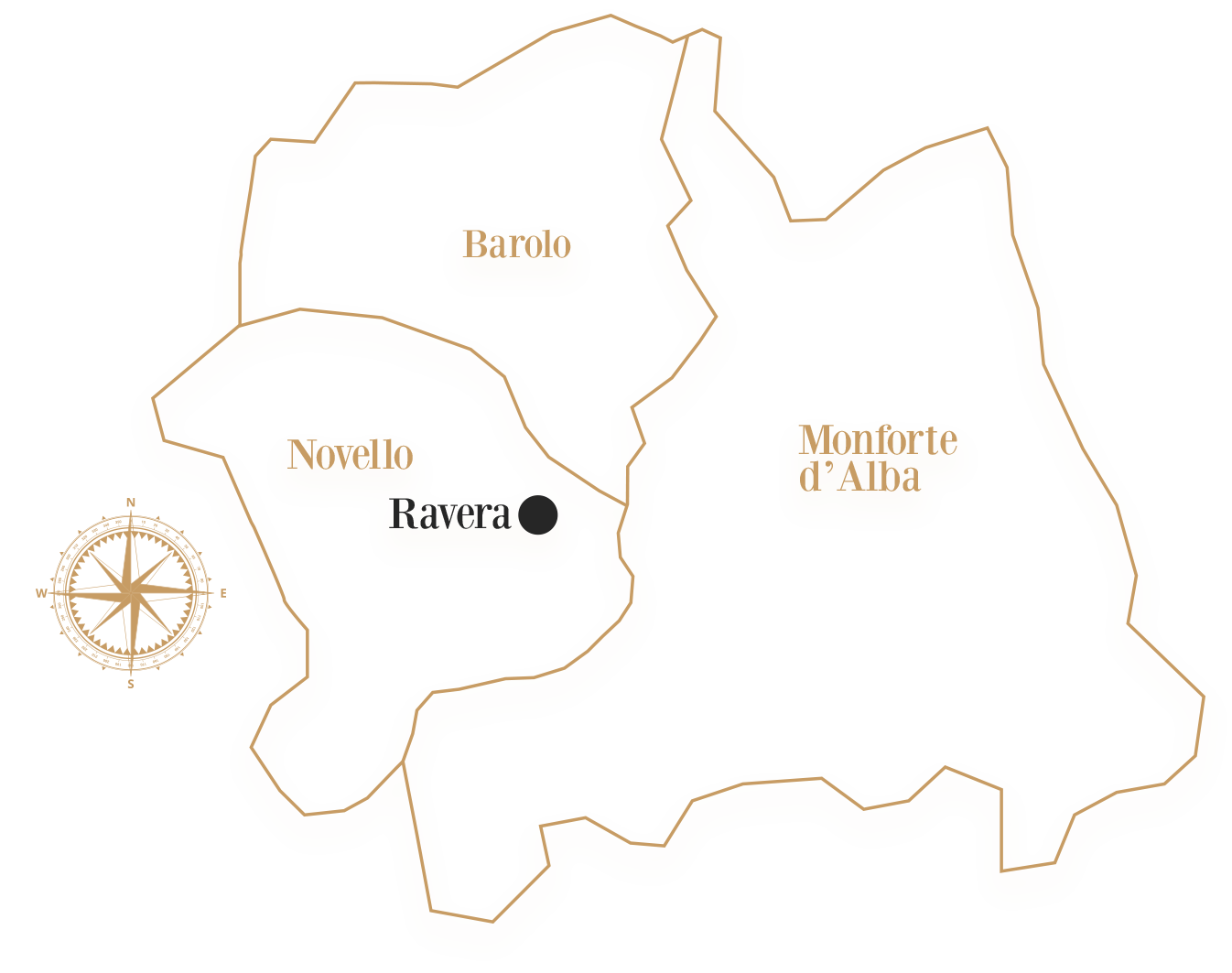 Ravera
Of all the mentions that are located within the municipal territory of Barolo di Novello, the Ravera is by far the largest and most heterogeneous in terms of exposure metrics, we can say that internally there are four different nuclei.
The first, which goes from the border with Barolo to Cascina Serra, is nothing more than the continuation of the upper part of Terlo, at least in terms of heights and exposures.
The second, which develops below the road that leads from Barolo to Monforte d'Alba, is instead included between the border with the Rivassi and Cascina Ravera and enjoys good positions for Nebbiolo. The third instead goes from the Parusse farmhouse to the Ravera farmhouse and has its best positions on the side facing south, in particular at the height of Bricco Pernice. Finally, the Quarto coincides with the large and bright basin of Cascina Pratorotondo and Cascina Nuova.
MGA
Ravera
Municipality
Novello
Surface Area
59,73 ha
Elevation
340 - 420 mslm
Exposure
Between south and southeast
Info
The vine present in the Broccardo vineyard located in the "Terlo" area (390 mslm) is Nebbiolo da Barolo